Business DUN Your Way
Learn first-hand how the support of the Dunedin Chamber can grow your business. Join the growing network of locally owned companies committed to helping each other succeed. Scroll down for all membership opportunities.
Join Today
Become a Sponsor
Dunedin Chamber: Enjoy the Perks
Included in your Chamber membership, we offer invaluable meet-ups, networking opportunities, events and one-on-one coaching.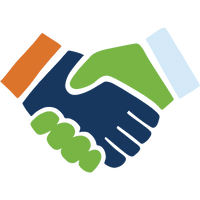 Build Relationships, Network and Promote Your Brand
We help business owners connect!
We host pre- and post-work hour-long meetings monthly to help business owners connect! Build your business through valuable referrals and get involved in chamber committees.
Learn and grow through affordable seminars and workshops.
Enjoy BlueJays games, participate in the Annual 7 Chamber Summer Splash, and our annual Chamber dinner.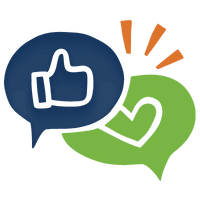 We Promote Your Business, All Day, Every Day
Your business promoted on our website 24/7
Physical brochures, business cards, and coupons can be made available in the chamber lobby.
City-wide ribbon cuttings and celebrations with members present and potentially the mayor!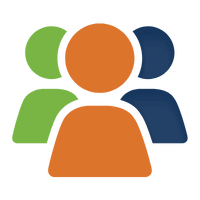 Stay Connected to Dunedin and Surrounding Areas
Immerse yourself in Dunedin's inner workings!
Take part in community charity events, learn more about upcoming city projects, and meet with local government leaders.
Chamber Membership Opportunities
The Dunedin Chamber of Commerce is organized to promote our member businesses, professional relationships and enhance quality of life. Partner sponsorships help make the chamber a bigger, better business and community advocate and resource.
If you are a 501C, not for profit, call us at 727,733.3197, for membership details.
Already an active member? Click here to check out our advertising opportunities exclusive for our members.
What's Included
Free opportunity to display marketing materials in visitor center
Unlimited use of coworking space @ The Hub
10 hours/month meeting space (as available)
Free one-to-one business consulting
2 days/year chamber boardroom use
Revenue $1M – $5M
Brokers; Medical, Dental and Legal Professionals
What's Included
Includes small business membership perks
4 days/year board room use
Highlight in chamber directory
What's Included
Includes professional membership perks
6 days/year chamber boardroom use
Access to monthly networking events, business and government workshops, free one-on-one business consulting, and chamber committees
I'm truly grateful for all that the chamber has done for my business, and I would highly recommend joining to any other business owner who wants to grow their business. The Dunedin Chamber of Commerce can offer so many benefits and opportunities for businesses of all sizes. If you're not a chamber member yet, I encourage you to join today!
Want to speak at a future workshop at The Hub?