The Business Hub of Dunedin: Coworking and Meeting Space
Hours: Monday - Thursday 9AM - 5PM | Friday 9AM - 2PM
Everything You Need for Work, All In One Place
The Hub is here to support Dunedin's existing business community, entrepreneurs, start-ups, remote workers, visitors and more. Whether it's help with insurance, funding, business education, advocacy issues and more, The Hub is your one-stop-shop.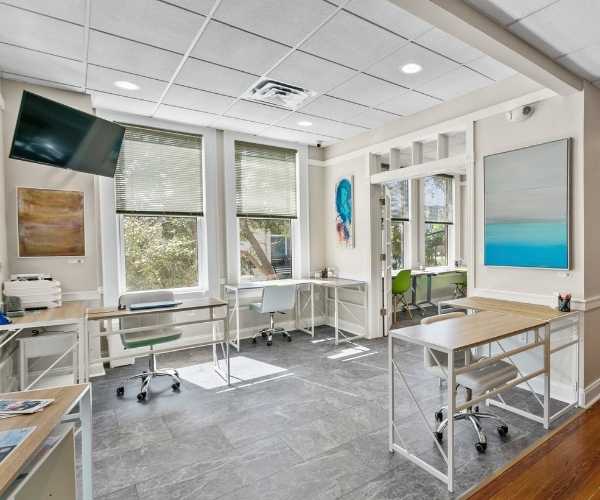 Coworking Space
We've carefully curated a well-appointed workspace to inspire our members. At The Business Hub, our space is your space.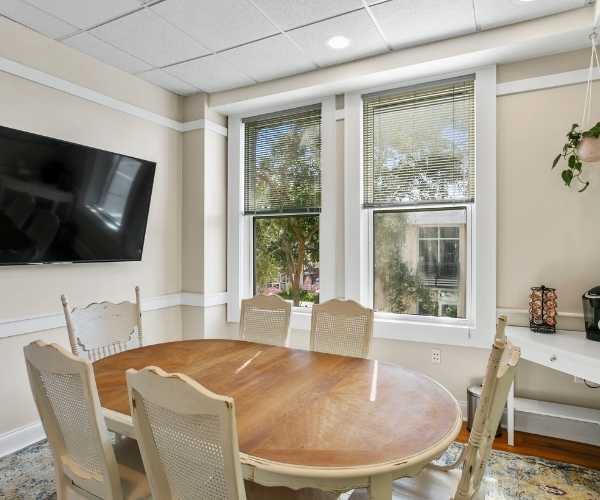 Conference & Meeting Rooms
Whether you have a pitch to make, a presentation to share, or you just want to get the team together, we have the space for you.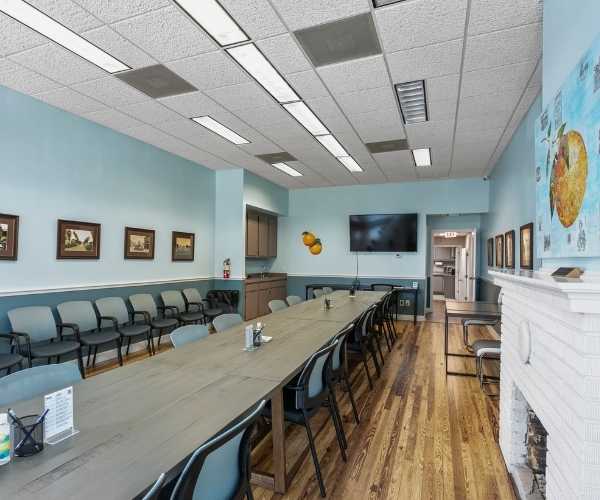 Boardroom Rental
Go big with the ultimate meeting experience. Our boardroom seats up to 24 people and has some of the best views in town.
The Hub is here to support Dunedin's business community, entrepreneurs, remote workers & visitors.
$19/Day | $125/Month
(plus applicable State of Florida sales tax)
Small business & professional: 10 hours/month (as available). Paid Non-Profit, Corporate & Hub Sponsor: Unlimited use (as available).
$60/Hr (2 hr min) |  Then $20/Hr
(plus applicable State of Florida sales tax)
Small business (2 days/year)
Professional (4 days/year)
Paid Non-Profit, Corporate & Hub Sponsor (6 days/year)
$100/Hr (2 hr min) | Then $50/Hr
(plus applicable State of Florida sales tax)
To reserve your coworking space or meeting space, call or stop by The Hub and we'll get you set up for success!
Become a Dunedin Business Hub Sponsor!
The Dunedin Business Hub powered by the Chamber of Commerce is the community's local, one-stop, empowerment shop for the small business community. Become a Hub Sponsor and show your support for local, growing businesses! 
What's Included
Unlimited Use of Coworking Space
Unlimited Use of Conference Space (The Loft/The Retreat)
4 Days/Year Boardroom Use
Social Media Recognition
Name on Hub Plaque on Sign-in Desk
Quarterly VIP Courtyard Party Invitation (aligned with major city events)
Hub TV Screen Quarter (1/4) Page Listing Loop
Facilitate

One Program

Per Year
What's Included
Level 1, Plus
Hub TV Screen Half (1/2) Page Listing Loop
Facilitate

Two Program

Per Year
What's Included
Level 2, Plus
Hub TV Screen Full Page Listing Loop

First Right for Programming Event in Your Field

Facilitate Special Program Series

Seat on Advisory Board
Meet Sarah, Our Director
A Massachusetts native, Sarah Simmers moved to Florida in May of 2006 pursuing her dream of working with animals. After a 15-year career in the zoological department at Busch Gardens Tampa Bay, it was time for a change. "I've been able to have unique experiences most people could only dream about, but sometimes you realize the path you are on, and your life goals evolve over time."
Sarah first visited Dunedin in 2007 and instantly fell in love with the town's easy-going vibe and overall charm. "I've met some of my closest friends here in Dunedin who have become family, including my husband, Eric." When she left Busch Gardens, she knew she wanted to leave the corporate structure and become more involved in the Dunedin community.
For a year after, Sarah worked for Dr. Cindy Culpepper, a veterinarian and Dunedin native, at Paws and Claws Animal Medical Center. "Dr. Culpepper and staff really showed me how much you can impact your community and what it's like to be appreciated. Everyone is always supportive of one another and has a common heartbeat – to help people and their pets."
When the position at the Hub became available, she knew she had to jump on it. "The Chamber is the embodiment of community and helping small businesses. Hard work and determination don't always equate to success; they are only two tools in your toolbox. But if you add in a solid support structure of community assets, programs, advisors, and potential financial opportunities, you're leaps and bounds ahead in the game. THAT'S what the chamber provides." The Hub, which had its soft opening in February, is a coworking space above the chamber and is available to all chamber members. "The Hub is a small spot in the heart of Dunedin that allows big ideas to grow – and I get to lead that. I can't wait to see who walks through the door next. Whether you are established or just building your business, we are here to help."
In her free time, Sarah enjoys spending time outdoors kayaking, camping and off roading in her Jeep, which she has had for 19 years. She loves many of the local breweries, including the Dunedin House of Beer, which she is an emperor or as she calls it "empress". She also has an affinity for collecting seashells, sharks' teeth, cactuses and succulents and dangly earrings. "I swear every time I bring home another plant my husband just gives me this look like 'seriously, another one?'". Sarah and Eric live here in Dunedin with their two cats, Kai and Leila.
A Local Cowork Space for Our Business Community to Thrive
The Hub is your place to start, grow, and nourish yourself and your business. Make connections while gaining access to entrepreneurial business help, resources, education, space, networking opportunities, and more. The Hub serves all business owners, no matter the industry—whether you're brand new to owning a business or you've been doing the boss thing for years—who are looking to grow their skills, connections, or business.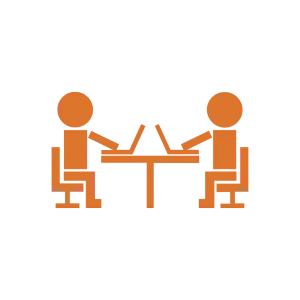 Coworking and Conference Room Rentals
Cowork. Create. Connect.
The Hub is your dream office in your real-life neighborhood.  We've created a workspace to inspire you. Whether you're looking for a cowork space or need a conference room for the day, our space is your space.
Need a break during the day? Downtown Dunedin offers a plethora of restaurants, shops, coffee bars, and more in the area.
Business Navigation for Small Biz Owners
The First Stop for All of Your Entrepreneurial Business Needs
We proactively help start-ups and entrepreneurs find the answers to any business questions they have; from putting you in touch with the right contacts and offering business education services to helping you take the next steps in your business development, we have the resources for you.
Programming & Resources for Entrepreneurs
Grow Your Skills, Connections & Business
The Hub is a highly-inclusive cowork space designed to foster a strong sense of community and build a thriving workplace culture with peers from all walks of life, whether they are local to the area or they're visiting Dunedin.
We serve all entrepreneurs, no matter the industry, who are looking to grow their skills, connections. or business.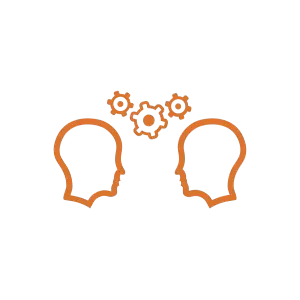 One-to-One Business Coaching
Take Your Business to the Next Level
Our entrepreneurs-in-residence and business coaches are here to work with small business owners and local entrepreneurs in helping them take their business to the next level.
If you're a local entrepreneur unsure of your next business move, our business coaches can help set you on a path to success.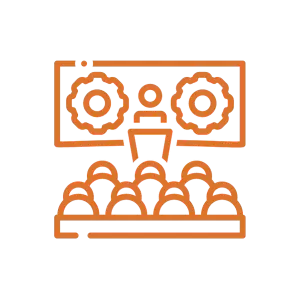 Business Educational Workshops
For All Stages of Company Growth
Throughout the year, The Hub provides small business entrepreneurs with free workshops, speakers' series, networking events, and more on a variety of topics.
Each business workshop is customized for small business entrepreneurs from all walks of life and all stages of company growth.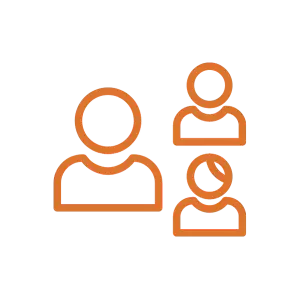 Mentor & Peer Group Programs
Grow Your Skills, Connections & Business
In the future, we will offer mentor and peer group programs for people planning to start a business and for those already in business who are looking to improve their results.
We provide entrepreneurs with free and confidential business counseling, one-on-one mentoring, and more.
Thank You to Our Hub Heroes
Supporting the hub builds a stronger, more vibrant Dunedin. Because of you, local entrepreneurs gain free access to business resources, consultants, and educational workshops. Our entrepreneurs then go on to make and create an even more beautiful Dunedin. Various sponsorship opportunities are available, including marketing/branding (at the hub or combined with Chamber events) to direct program support for entrepreneurs!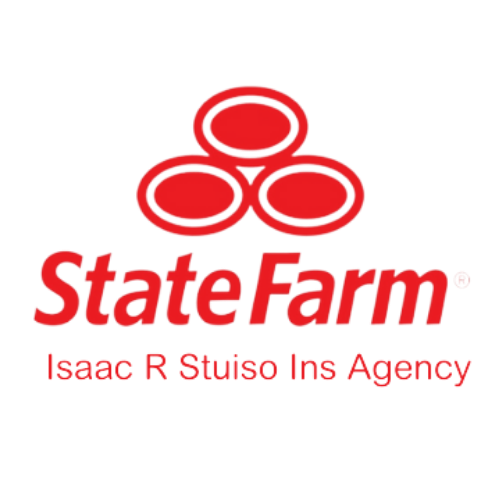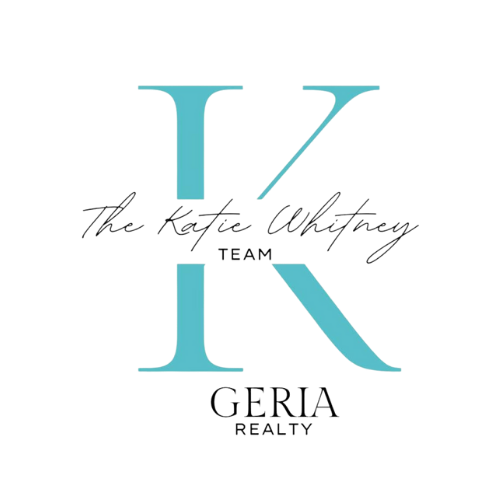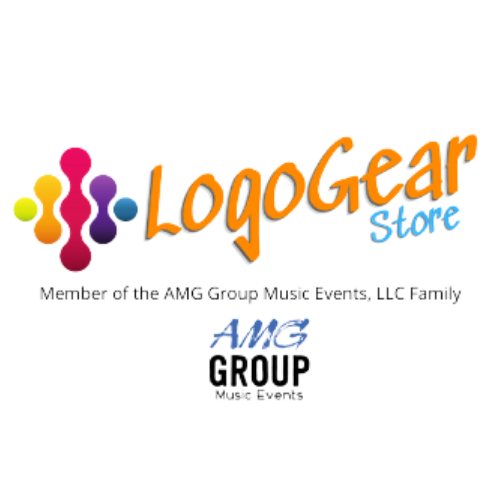 Want to speak at a future workshop at The Hub?