Sports Choices for Everyone
Toronto Blue Jays &
Dunedin Blue Jays
Baseball is played in Dunedin from March through September, thanks to the Blue Jays. Located at TD Stadium in Dunedin, the Toronto Blue Jays take the field for spring training from February – March. The Blue Jays offer great baseball action in an intimate ballpark setting.
The minor league Dunedin Jays, part of the Florida State League, take the field from April through September, These young players offer exciting action at family-friendly prices. You never know which of these exciting stars will be called up to the big leagues or when, but you have an opportunity to see them in play, up close and personal, while they're honing their skills.
You can find baseball items of all kids at the Jays' Shop, located in Dunedin Stadium. The shop is open in February, M-F, 10 a.m. - 3 p.m. and Sat, 10 a.m. to 2 p.m. , and the same times in March on non-game days. Game days the shop is open at 10 a.m. until 30 minutes after the game. Call them at (727) 733-9302. The Dunedin Chamber, 301 Main Street, Dunedin, also has a selection of Blue Jays hats, shirts and gift items.
Dunedin
Honeymoon and Caladesi Islands State Parks
Honeymoon Island is a haven for nature lovers, swimmers, sun bathers and hikers. The beaches are soft, white and the water is warm in the Gulf of Mexico. You can walk for miles on the beach or trails. The island is also a bird lover's and shell seeker's paradise. There is a picnic Dunedin Sunsetarea with shelters and tables for picnics. Honeymoon's playground is completely ADA accessible for both children and adults. There are two cafes on Honeymoon Island with gift shops for souvenirs or sundries, plus beach umbrella and kayak rentals. Bathhouses are available for changing. It's also the perfect location for weddings, large or small –romantichoneymoonisland.com Honeymoon Island is at the west end of the Dunedin Causeway and One Causeway Blvd. is a scenic drive worth taking. Entry to the park is just $8 per car, up to eight people. Your dog is even welcome at the park at the designated dog beach. Leashes are mandatory for everyone's enjoyment.floridastateparks.org/honeymoonisland
Dunedin Fine Art Center
This wonderful facility features changing art exhibits to delight and challenge your senses. The facility, located at 1143 Michigan Blvd., includes the David L. Mason Children's Art Museum which is designed to make art fun for children, with interactive themes and hands-on experiences. Round out your experience with a visit to the Art Center's Palm Café and fantastic Gallery Gift Shop. DFAC is open Mon—Fri: 10 am – 5 pm, Sat: 10 am – 2 pm and Sun 1 pm – 4 pm.
Art lovers will also love the Stirling Art Studios & Gallery, 730 Broadway, 2nd Floor, where many local artists display their work. There are monthly art exhibits and the 2nd Friday "Night on the Town" receptions. All are welcome! www.stirlingartstudios.com
More Activities
Get active and enjoy what the outdoors has to offer! For all ages and abilities, Dunedin can be explored by land or by sea!
Kayaking/Sailing
Want to get out on the water for some real adventure? Rent a kayak, stand up board, or sailboat at Sail Honeymoon, located at 62 Causeway Blvd. You can't miss the brightly colored kayaks! Open 7 days a week, weather and tide permitting. The trained staff will help the beginners on up.
Dunedin Golf Club
If golf is your passion, this is a spot you don't want to miss. The Club is the original home of the PGA, from 1945 to 1963. This famed Donald Ross-designed course is a challenge for all skill levels. All are welcome on this course, which offers fantastic greens and superior play.
Pinellas County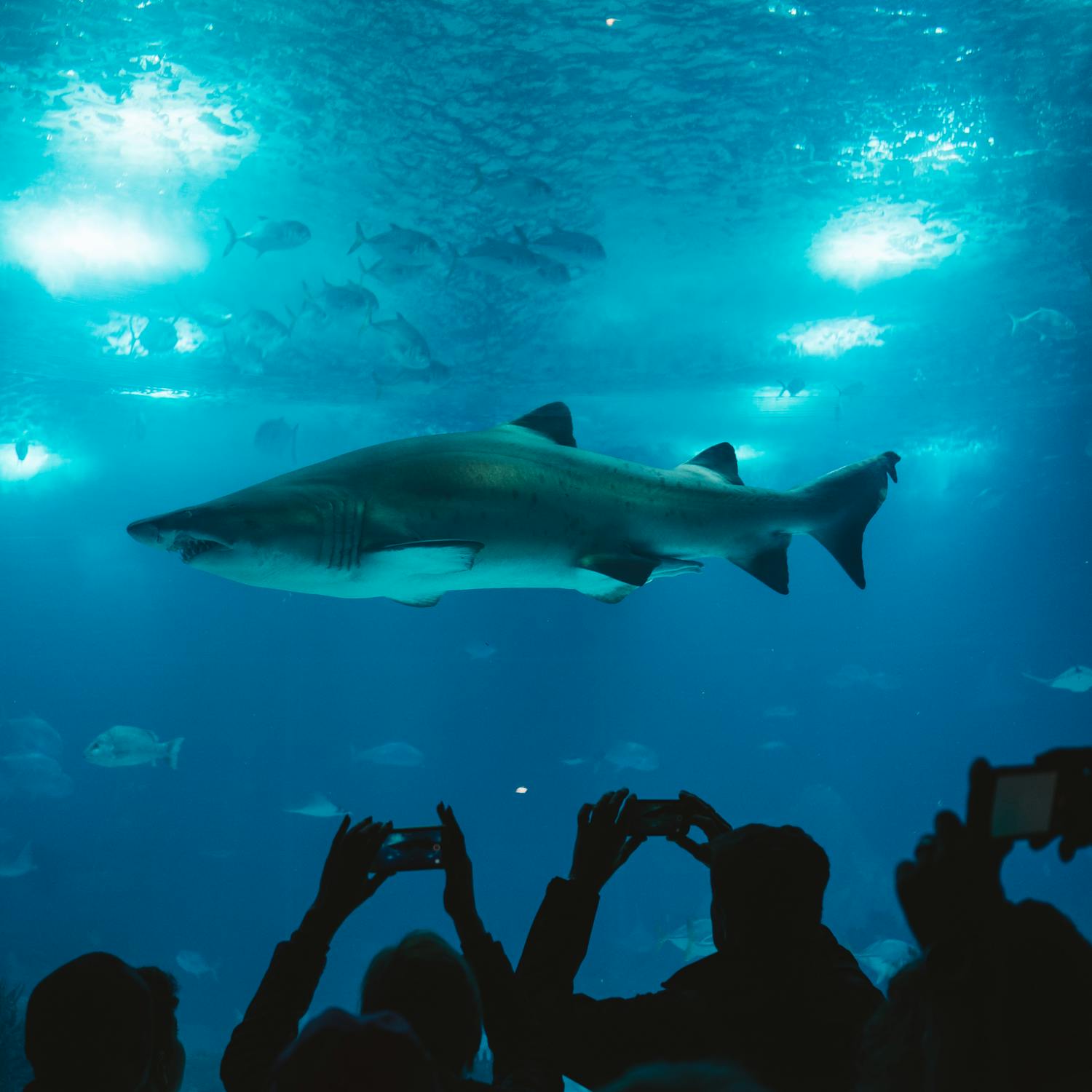 Clearwater Marine Aquarium
Learn all about Florida's natural environment. See Bottlenose Dolphins show off unusual learned and natural behaviors. Meet "Winter," a rescued dolphin who has garnered international fame. She was rescued from a crab trap as a juvenile and has learned to swim with the help of a prosthetic fluke. She and Hope are stars of the Dolphin Tales movies. This facility also features exhibits highlighting loggerhead sea turtles, stingrays, river otters, and native fish. Experience two attractions in one – visit Winter's Dolphin Tale Adventure and take a free ride on the Jolley Trolley to the Clearwater Marine Aquarium.
Theater Options
For a touch of the arts, Pinellas county offers events of all kinds including concerts, plays, even opera!
Francis Wilson Playhouse
This intimate theater first opened in 1935. Today it features performances of all types- musicals, plays, and concerts. Located just south of Dunedin in Clearwater at 302 Seminole St. Tickets are very reasonable. Visitwww.franciswilsonplayhouse.org.
Ruth Eckerd Hall
This intimate theater first opened in 1935. Today it features performances of all types- musicals, plays, and concerts. Located just south of Dunedin in Clearwater at 302 Seminole St. Tickets are very reasonable. Visitwww.rutheckerdhall.com.
Chihuly Collection
Famed artist Dale Chihuly's vibrant glass works are on display at the Morean Arts Center, 720 Central Ave., St. Petersburg, in the vibrant Central Arts District.
Central Florida
Theme Parks
If theme parks spark your interest, you may want to try one of these large attractions, all within 2 hours or less of Dunedin:
Walt Disney World
Magic Kingdom, EPCOT, Disney's Hollywood Studios and Animal Kingdom, plus Typhoon Lagoon, Blizzard Beach and Disney Springs, are must-sees for many family vacationers. No more than 2 hours from Duendin, these theme parks feature fun and adventure for the whole family. www.disneyworld.com
Adventure Island
A fun water theme park with rides and splashes to thrill all ages – including a 17,000 square foot wave pool or a half-mile lazy river tube trip. It will keep you cool on the hottest day!www.adventureisland.com
Busch Gardens
Tampa Bay - An extraordinary theme park that features all types of animals in natural settings, exotic shows, and even carnival games. If rides and excitement-filled roller coasters thrill you, this is the place for even the most adventurous spirit. Fascinating shops and lots of tasty food options round out your experience.More Info.